SP Induction Systems Product Line Acquisitions
As we go into our 10th year of being in the business of Miata racing parts, opportunities to expand our horizons seem to arrive to us more often than they did in the very beginning (well, they never actually did in the beginning really...). And speaking of the very beginning, the first company to welcome us to the "game" by signing us up as a dealer when we were an unknown name fresh to the scene was SP Induction Systems, which makes this deal even sweeter for us!
SP was a brand name of a product line that included a few key items needed on every Spec Miata back in 2007 when we started 5X Racing. Spec Miata racing circa 2007 saw the 1.6L 1990-1993 Miata as still being "the car to have", and along with the 1.6L Miata came the opportunity to further modify your engines capabilities by adding a cold-air intake beyond the stock airflow meter. SP made the best intake on the market for the 1.6 in their SPX straight intake system, so naturally we wanted it on our car and we wanted to sell it as everybody wanted it on theirs too. The SPX has lived on our 1.6 Spec Miata for over 10-years now as it remained the best intake to have throughout the years, and even as the 1.6L car counts dwindle from the struggle to keep pace with the 99-05 Miatas, racers still need the SPX if they're racing a 1.6. It is a legendary intake and not something easily beat or replicated - and a lot of research and dyno time went into making it a great intake - so very few tried to dethrone it.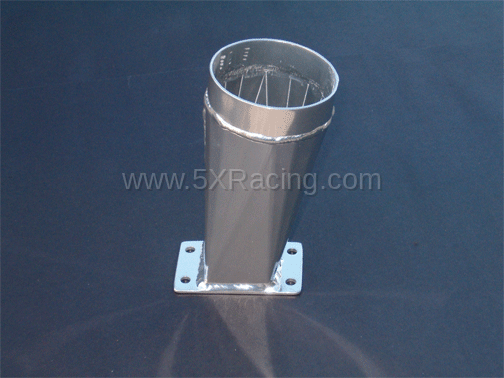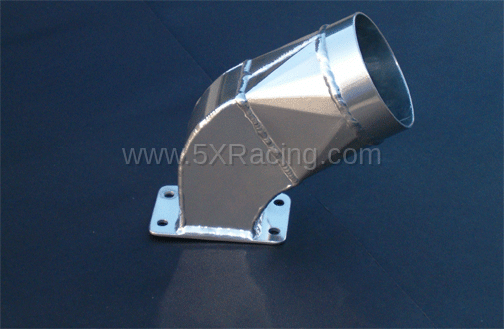 Fast forward to April 2017 and we were given the opportunity to purchase all remaining SP Induction Systems intakes available from their parent company, along with the rights to continue producing them under our own brand name after the inventory is depleted. Not only did we secure the rights to the SPX and SPX2 intake systems, but also the SP Air Bag Delete Plates, which are another key component to building a Spec Miata racecar as the 94-05 cars all have air bags that must be removed before they can compete. The SP Air Bag Delete Plate covers the gaping valley left in the dash after the air bag has been removed, and looks very nice in the dash!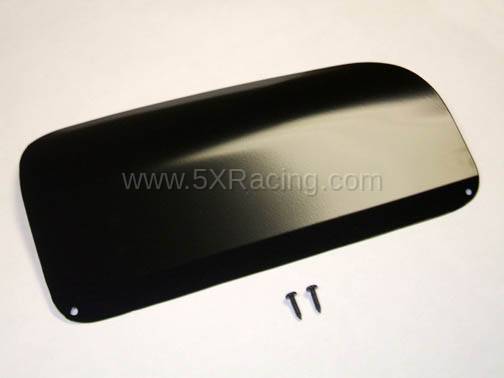 Empire building takes a long time with a lot of hard work, and for us it is finally starting to take shape as this is the second time we were given the opportunity to continue or assume control of manufacturing a proven, "known good" branded Miata product in the marketplace. In 2015, we were offered an exclusive partnership from Fat Cat Motorsports to be the sole manufacturer and distributor of their Spec Miata Shock Mount kits, as well as their extensive lineup of bump stop kits for a variety of vehicles in addition to the Miata. This opportunity introduced us to an entirely new market with suspension components, which has lead us to opening doors to production of new products using new materials we previously did not have access to, as well as new partnerships with the companies who can make these new parts for us. Along with being the sole distributor of the Fat Cat branded kits, it also provided us with new partnerships as a wholesale supplier of the Fat Cat kits to the existing dealer network, which allowed us to introduce our 5X Racing branded products to these new dealers. This is HUGE for a small, home-built, and family run company such as ourselves! For a company whose parts are designed by a father and son in their personal race shop, and packed and sold to the world by a mother and wife, it's very prideful for us to see our products gracing the online shelves of the biggest Miata parts retailers in the world!
If there's any way to add more pride and value to what we do already, the opportunity to save a beloved product from going extinct is icing on the cake for us. As a manufacturer, our goal is to constantly strive to create new and innovative parts for the Miata enthusiasts/racers out there. If we cannot create a better product than an existing one already on the market, we sometimes won't even attempt to as we respect the creativity of the original designers. If it's a product that is pretty basic and shared among many companies, sometimes it is hard to make "better". At the very least we'll put our own twist on it if we cannot make it better (urethane suspension bushings come to mind here). Even when given the keys to an already proven product, we will still look to see if we can make it better, or at the very least put our own twist on it. When you sit down and analyze a part to its core, you can always find a way to make it better! So in the future, look for the SP Induction Systems products to change to 5X Racing branded products and receive improvements or a "twist" in the form of a makeover at the very least.
Thanks for reading,
John