5X Racing
»
Jongbloed Racing Wheels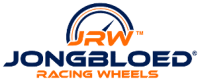 When it comes to racing, only quality, high-performance racing wheels will do, and Jongbloed Racing Inc. has just what you seek. A trusted wheel manufacturer in Morgan Hill, California, which is just south of San Jose, we focus on creating tough and ultra-high-performance wheels and rim halves for stronger, lighter, cooler, and faster performance — a philosophy of which we stand by. We engineer and manufacture our wheels to promote brake cooling, reduce unsprung weight and rotating mass, and stand up to the brutality that endurance racing puts on mechanical elements. Jongbloed Wheels work in concert with the components of your car – suspension, aerodynamics, tires, brakes – to increase the performance potential of the race car, allowing you to wring those extra tenths out of your car when the race is on the line.
---
Jongbloed Racing Wheels Categories
---
Jongbloed Racing Wheels
Products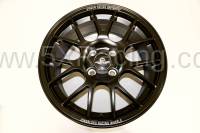 NEW!
Spec Miata Racing Wheels